Principal investigator: Professor Christine HUANG Yi-hui (Department of Media and Communication)
When w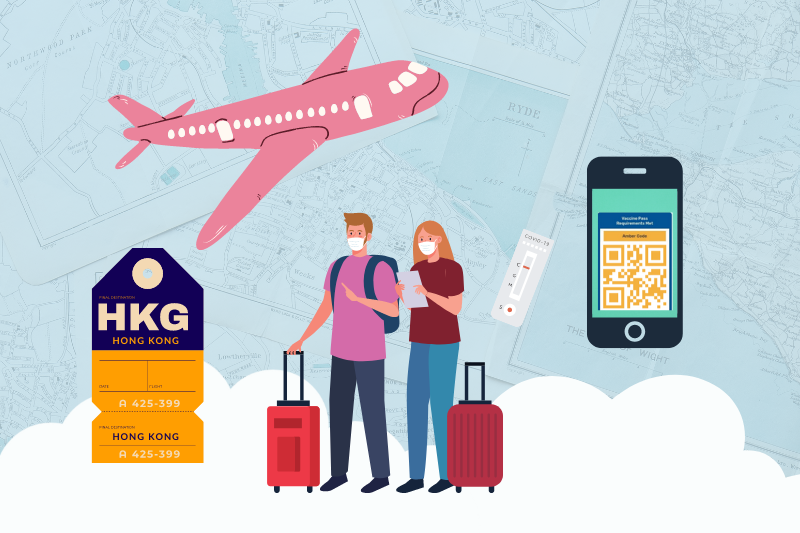 as the last time you travelled abroad? Many of you may recall the flight dated back to 2019 winter, before the outbreak of the COVID-19 pandemic. Hong Kong citizens' interest of flying out of Hong Kong has been dampened by the strict quarantine arrangements for inbound persons. Passengers were once required to undergo 21-day quarantine at designated hotels, then it was cut to 14 days, and now changed to "3+4" which means inbound travellers must undergo compulsory quarantine in designated hotels for three days, followed by medical surveillance at home for four days. However, when most of the countries around the world have gradually cancelled hotel quarantine arrangement from last year, what do Hong Kong citizens think about the current travel restrictions?
Professor Christine HUANG Yi-hui, Chair Professor of CityU's Department of Media and Communication, has conducted a survey along with her research team in August 2022, asking 1,042 local citizens aged above 20, about their opinions on the existing "3+4" quarantine policy. According to the result, although 44.1% of the respondents agreed that they find the "3+4" quarantine model effective, 49.1% of the respondents reflected that the quarantine practice was inconvenient in their daily lives (Please refer to Chart 1).
When asked about how many days should be required for "compulsory quarantine in hotels" and "medical surveillance at home", the respondents preferred that the number of days of hotel quarantine be reduced. 35% of the respondents answered that they preferred zero-day hotel quarantine and nearly half of the respondents favoured no more than seven days of medical surveillance at home (Please refer to Chart 2).
Regarding the combination of compulsory quarantine in hotels and medical surveillance at home, respondents had divergent views. The top three models selected by respondents were the "0+0" model (12.2%), i.e. no quarantine requirements, the "0+7" model (10.8%), and the "3+4" model (10.1%) (Please refer to Chart 3).
Between the two options of "3+4" and "0+7", more respondents (57.9%) chose the "0+7" model. (Please refer to Chart 4). A demographic analysis was also conducted from the survey results, it showed that older respondents and those with a lower family income or lower education level opted for the "3+4" model, while younger respondents and those with a higher family income or higher education level preferred the "0+7" model. (Please refer to Charts 5-7).
Professor Huang wished this survey can serve as cogent evidence and reference for the Hong Kong government when formulating, implementing and promoting related policies. "Our survey found that the respondents preferred similar adjustments to connect with other places. We would like to suggest the government consider the needs of citizens with different backgrounds, adopt a scientific approach and appropriate communication strategies to enhance cooperation of specific groups," she added.