Principal investigator: Dr Yanto CHANDRA (Department of Public and International Affairs)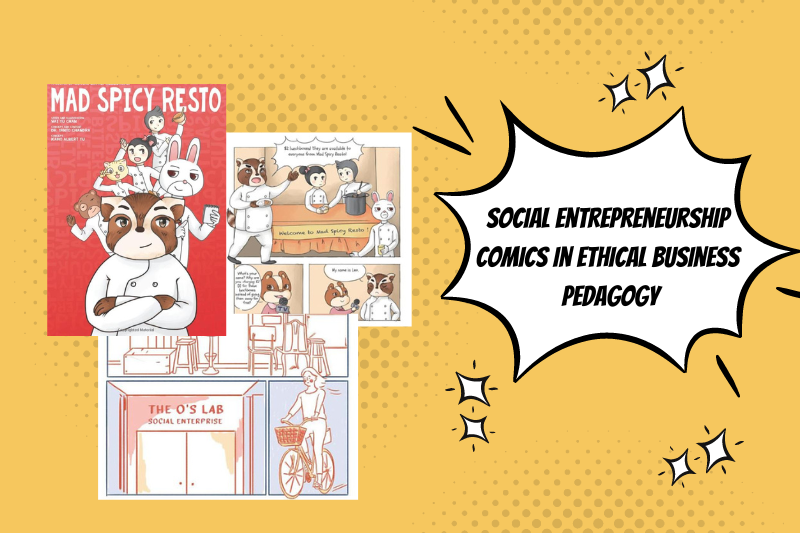 Comics, Manga and graphic novels give people especially children great pleasure of reading. The worldwide readership of comics has been growing in popularity and become mainstream in pop culture. However, even with their rise in popularity, there are still those who do not see comics or graphic novels as true literature and that only children or teens read them for entertainment. Comics are rarely seen in the public policy classroom of universities as one of the learning materials. Generation Z who are used to read plenty of visual information online, may find it more effective to learn through multimedia approach than traditional approach – especially in the case of learning new topics with ambiguous concepts and real-life examples.
In recent decades, social entrepreneurship (SE) (or ethical entrepreneurship) has arisen as a new business model targeted to achieve specific social objectives through entrepreneurial strategies and self-sustaining operations. SE is believed to be able to counter social inequality and various grand challenges. However, it remains a contested and ambiguous concept. The ambiguous nature of SE gives rise to complexities in articulating its nature, assumptions and concepts, and its methods – issues that critical to SE teaching and learning. To spark ethical reflection in SE learning, Dr Yanto CHANDRA, Associate Professor of CityU's Department of Public and International Affairs, has conducted a research project to assess the efficacy of applying a multimedia perspective as a complementary approach to current SE pedagogy. In the study, Dr Chandra and his research team examine the use of comics as a prototypical multimedia approach to SE learning and education.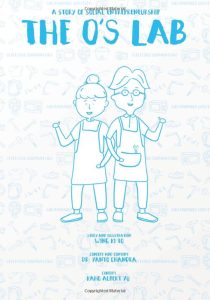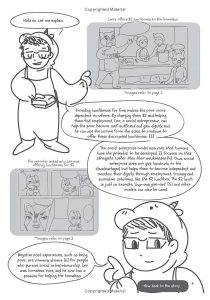 Comic books employ a complex interplay of texts and images, giving them the potential to effectively convey concepts and motivate student engagement. Dr Chandra's research tries to find out the relationship between the use of comics and the learning experience, and to what extent comics can improve learners' cognition, self-efficacy, and intent to engage in social entrepreneurship, and lastly, whether comics can trigger ethical reflection. To gather deeper insights and assess the efficacy of comics as a pedagogy in SE, two original comics infused with SE concepts and themes were produced for conducting two randomised controlled experiments. The uniqueness of the comics is that major social-environmental problems are incorporated into the storylines. For example, drug addiction, unemployment, and discrimination following prison release are covered in Comic #1 "Mad Spicy Resto", while Comic #2 "The O's Lab" incorporates an environmental crisis, and academic pressure.
Two studies were undertaken in this research project to assess 1) the effectiveness of comics on SE cognitive enhancement and 2) the efficacy of comics on SE self-efficacy and intent. The results support the hypotheses. Participating students reported that the SE comics were more attractive, intriguing and fun than text-only materials. Some commented that visualising SE concepts using comics helped them memorise SE knowledge. The qualitative data collected in the study also revealed that connecting the learning experience with reality engaged learners' imagination and gave rise to a positive mindset characterised by self-efficacy, passion for SE, and ethical thinking.
The two comics studied in the research are the first of their kind in SE teaching and learning. The "light text" and visual-dominated approach is a successful example of extending the entertainment purpose of comics to a domain-specific pedagogical use. While the psychological, sociological, and strategy and economics approaches in SE education focus on psychological stimuli, contextualized learning, and thinking strategically, respectively, the multimedia perspective — as exemplified in the SE comics — integrates the "hand", "heart" and "mind" components of the other approaches within a single medium. However, as comics cannot include too many concepts, theories, methods and techniques in SE, comics should not be used as a sole pedagogical tool. They should be mixed with other pedagogical approaches and resources to leverage the strengths each.
This study was funded by a grant as part of the Teaching Excellence Award 2016 awarded by City University of Hong Kong to Dr Chandra, which provided the required resources to develop the comics. The comics were developed in collaboration with interdisciplinary artist Mr Albert YU Ka-ho (Department of Interactive Media, Hong Kong Baptist University) and three young visual artists, Ms. CHEUK Hin-yi, Ms. TO Wing-ki, and Ms CHAN Wai-yu.
The comics discussed in the study are available in Amazon now:
1. The O's Lab
Achievement and publication
Chandra, Y & Jin, Q 2022, 'Winning the Heart and Shaping the Mind with "Serious Play": The Efficacy of Social Entrepreneurship Comics as Ethical Business Pedagogy', Journal of Business Ethics. https://doi.org/10.1007/s10551-022-05283-y