Principal investigator: Dr Rebecca WONG Wing-yee (Department of Social and Behavioural Sciences)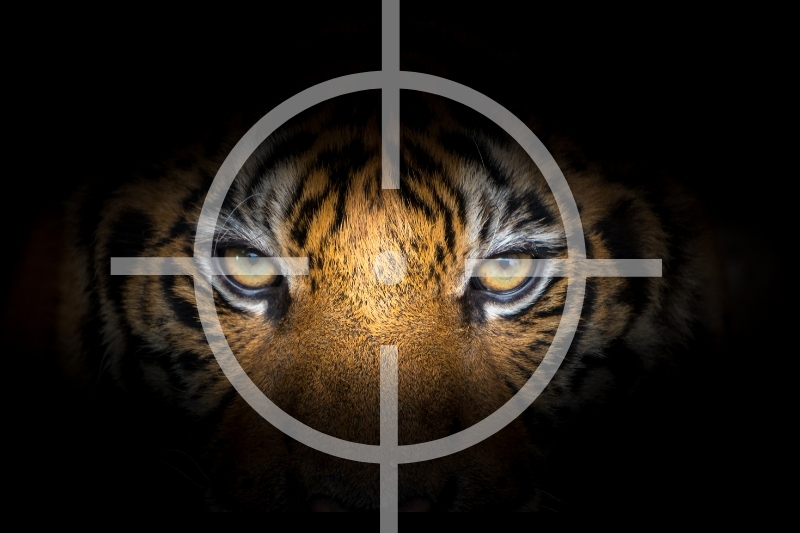 Illegal hunting and trading of protected species have become global issues. Dr Rebecca WONG Wing-yee of CityU's Department of Social and Behavioural Sciences, whose research interests lie in green criminology and illegal endangered wildlife trade, has recently published peer-reviewed articles discussing wildlife trade and poaching of protected species in mainland China. Two of the articles are Poaching of Domestic Protected Species in China: Using Legal Cases to Understand the Poaching of Wild Boars published in Deviant Behavior, and Shadow Operations in Wildlife Trade under China's Belt and Road Initiative published in China Information. The first article discusses the targets, modus operandi, and drivers of wild boar poaching in China, while the other uncovers how the Belt and Road Initiative (BRI) interacts with the informal economy of illegal wildlife trade.
In both articles, Dr Wong stresses that the illegal wildlife trade has always been of concern in China and neighboring countries and several laws and regulations have been enacted. Moreover, China has been a member of the Convention on International Trade in Endangered Species of Wild Fauna and Flora since 1981. However, the illegal wildlife trade is still widespread.
By conducting a systematic search of court judgments on poaching cases in mainland China from 2009 to 2017, Dr Wong observed that poaching was found in every province in China except Beijing, Hainan, Ningxia, and Shanghai. Zhejiang, Shaanxi, Hunan, Anhui, and Inner Mongolia had the most poaching cases, representing 44% of the 245 convicted cases during the said period. Most cases were discovered through police patrols, house searches, villagers' reports, or at army checkpoints. Among the 115 unique species being targeted, the wild boar was chosen as the focus of attention in the latter study, as it was the most commonly poached species and focusing on a single species would make it easier to spot any patterns of motivation and opportunity structures that facilitate offending.
The published cases revealed that the motivation of the illicit act included personal meat consumption or commercial purposes. Few offenders cited retaliation for crop damage as the reason for hunting wild boars. Wild boar poaching mainly happened in five Central China provinces (Anhui, Shaanxi, Shanxi, Hubei, and Sichuan), accounting for 64% of all analysed cases. Recidivism was common among wild boar poachers, with 72% of those arrested were repeated offenders. It suggests that arrest does not have a significant deterrent effect.
Besides studying court documentations, Dr Wong has also conducted fieldwork on illegal trade in tiger parts. The majority of the world's remaining tiger species are found in Asian countries, including Bhutan, Nepal, India, Bangladesh, Indonesia, Malaysia, Russia, Thailand, Vietnam, Laos, and mainland China. All are BRI countries apart from India. Aside from deforestation, the biggest cause of the rapid decline of the tiger population is illegal poaching and trade of their body parts, which are used in traditional Chinese medicine. In the fieldwork across Lhasa, Xining and Kunming, the three main Chinese hubs for trading tiger parts, Dr Wong spoke to traders, suppliers, law enforcement agents and local people. She discovered that the illegal trade of tiger parts is considered as having a low risk of detection but high monetary return. None of the tiger parts she saw or reported in the news was poached in China but smuggled from neighbouring states. It was so in the pre-BRI era, but the launch of the BRI has further contributed to this market as transnational travels are made easier.
These studies provide many details in illegal poaching and wildlife trading from multiple perspectives and pinpoint the major challenges in the prevention and crackdown processes. For instance, the fact that repeated offenders of wild boar poaching are common implies deterrents besides legal punishment need to be identified; knowing that illegal wildlife trade originates from BRI member states highlights the problem of controlling the vast borders between China and neighbouring BRI countries. Understanding the situation will help formulate more effective measures and shed light on future research directions.
Achievements and publication
Wong, R. W. Y., & Lemieux, A. M. (2021). Poaching of Domestic Protected Species in China: Using Legal Cases to Understand the Poaching of Wild Boars. Deviant Behavior, 42(6), 792-806. https://doi.org/10.1080/01639625.2021.1929570
Wong, R. W. Y. (2021). Shadow operations in wildlife trade under China's Belt and Road Initiative. China Information, 35(2), 201–218. https://doi.org/10.1177/0920203X20948680