Principal investigator: Prof Dannii YEUNG (Department of Social and Behavioural Sciences)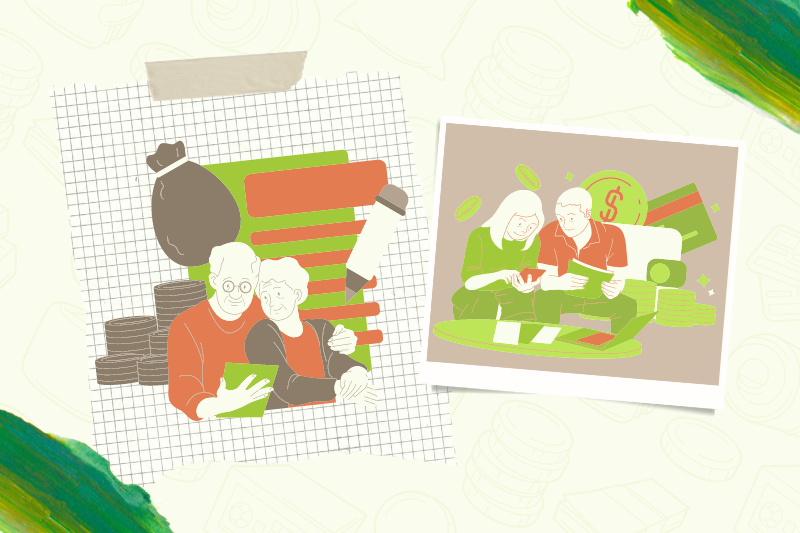 Hong Kong is grappling with the issue of an ageing population, as there is no universal pension system, and retirement protection is primarily dependent on the Mandatory Provident Fund (MPF) scheme. This leaves many working adults in Hong Kong without adequate retirement savings, raising the question of whether they will be able to enjoy a comfortable post-retirement life.
To shed light on this daunting issue, Professor Dannii YEUNG of CityU's Department of Social and Behavioural Sciences has conducted a study aimed at identifying the psychosocial factors that impact working adults' readiness to financially prepare for retirement. Using a stratified sampling method, the research team surveyed 598 working adults from Hong Kong, asking them about financial literacy, perceptions of the future, social norms, social support, retirement goal clarity, attitudes toward retirement, and purchase intentions of financial products for retirement that were recently launched in Hong Kong, including qualifying deferred annuity policies (QDAP) and MPF-Tax Deductible Voluntary Contributions (MPF-TVC).
The research revealed that retirement goal clarity plays a crucial role in influencing purchase intentions of retirement financial products, with age moderating such a relationship. In particular, retirement goal clarity mediated the relationship between social norms and purchase intentions of QDAP only among the youngest workers (aged 18-29) in the sample. It indicated that younger adults' purchase intention of QDAP was affected by perceived social norms through influencing their retirement goal setting, whereas such mediating effects on older adults were less remarkable. These findings suggested that enhancing younger adults' retirement goal clarity can effectively increase their financial preparation for retirement.
It is noted that retirement goal clarity did not have direct and mediating effects on the purchase intention of MPF-TVC. This finding revealed that providing tax incentives for voluntary contributions to the MPF scheme may not be optimal for promoting financial retirement planning.
Furthermore, the study found that individuals with better financial numeracy were more likely to set clearer retirement goals. Social support also played an impact on retirement goal clarity, as peers can affect an individual's aspirations for the future.
Based on the findings, Prof Yeung suggested that tax-deductible annuity products can effectively promote saving behaviours starting at a young age. Policymakers and financial institutions can develop programmes to facilitate retirement goal setting and improve financial knowledge to enable Hong Kong working adults to select the best financial products for retirement. More tax-deductible incentives may also be introduced to promote financial planning for retirement at a young age.
In summary, the study highlighted the importance of retirement goal clarity and the need to address the challenges of an ageing population in Hong Kong. By setting clearer retirement goals and strengthening financial knowledge, individuals can make informed choices and select the best financial products to increase their retirement savings, warranting a pleasant post-retirement life.
Achievement and publication
Yeung, D. Y., Ho, A. K. K., Lam, A. H. K., & Lam, A. C. H. (2023). An Integrated Model on Purchase intentions of Typical and Tax-Deductible Saving Products: The Roles of Retirement Goal Clarity and Age. Journal of Behavioral and Experimental Economics, 104, 101995. https://doi.org/10.1016/j.socec.2023.101995
This study was supported by the Investor and Financial Education Council Grants for Research into Financial Education.