Interviewee: Prof Christine HUANG Yi-hui (Department of Media and Communication)   Media: The Standard  Publishing Date: 31 March 2022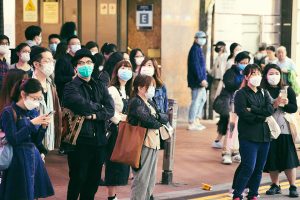 Professor Christine HUANG Yi-hui explains the survey conducted by the Department. The results found that under the implementation of the "zero-Covid" policy, the public has more expectations for the "living-with-Covid" policy.
Click here to read the full article.